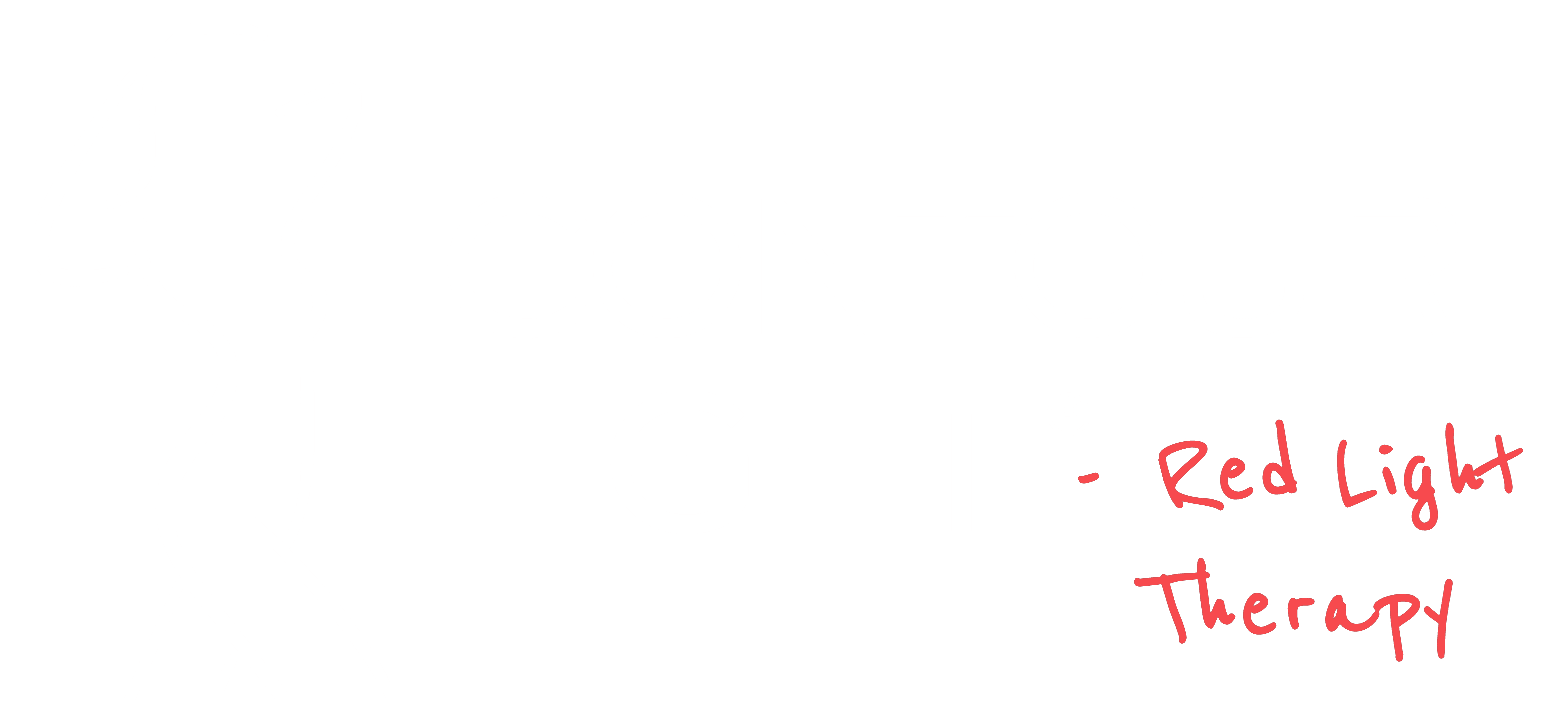 Reclaim The Body You Love!
NEW!
Safe Alternative To Liposuction!!
Target MULTIPLE Trouble Areas
At The Same Time, While Taking
A "Warm & Relaxing" Nap!
WANT TO TRY Contour Light® RISK FREE &
LOSE AT LEAST 2″ INCHES…GUARANTEED?
Complete the form and receive our $49 Special Offer.
Weight Loss Is Just The Beginning!
Take Charge Of The
Way You Look & Feel!
No matter how well people eat or how often they work out, it can be impossible to make any progress in getting rid of fat from their body's problem areas. So wouldn't it be nice if there was a way for patients to lose that excess weight without having to resort to liposuction? Fortunately, there is!
At Hawk Nation Health Center in Manchester, IA, our practice proudly offers Contour Light body contouring and weight loss treatments. They are an effective way to diminish fat and lose weight in areas resistant to diet and exercise.

WANT TO TRY Contour Light® RISK FREE & LOSE AT LEAST 2″ INCHES…GUARANTEED?
Our $49 Special Promotional Offer Includes:
✅1 FULL-LENGTH SESSION: Full 25-Minute Contour Light® Session.
✅1 VIBRATION PLATE SESSION: To Help Push The Newly Liquified Fat Into The Lymphatic System To Be Removed Naturally By The Body.
✅PRE & POST MEASUREMENTS: See Exactly How Many Inches You Lost In Your Very First Contour Light® Session.
✅PERSONALIZED FAT/WEIGHT-LOSS STRATEGY: Ready for more? A personalized fat loss/weight loss program.
✅RELAX, LOSE INCHES, & SHARE YOUR NEW SECRET w/ FRIENDS… But, Only If You Want.
$49 Special Offer is Limited to the First 20 Callers!
We've been brainwashed to believe that you have to spend hours in the gym doing Endless Cardio and/or Ab-Exercises to blast away those stubborn trouble areas. That ends today!
With Contour Light®, NOT ONLY do you get the latest in Red-Light Technology…
You get to treat MULTIPLE Trouble Areas in EACH SESSION… Not just single areas at a time like the other systems out there.
🚨 Never tried Red-Light Therapy or Body Contouring before?
No worries… We've got you covered!
With thousands of Happy Clients across North America, this 100% Beginner Friendly Introductory Offer will be everything you need to learn and see first-hand how Red-Light Therapy can help you ACHIEVE & EXCEED your Fitness Goals.
And the best part is… It won't break the bank! 👍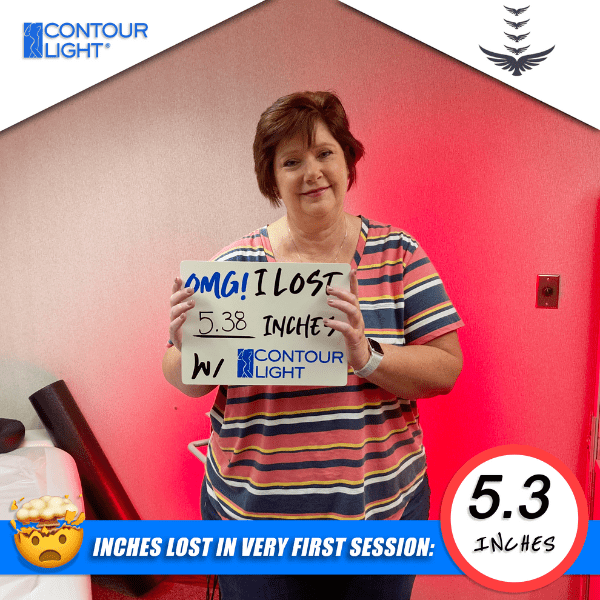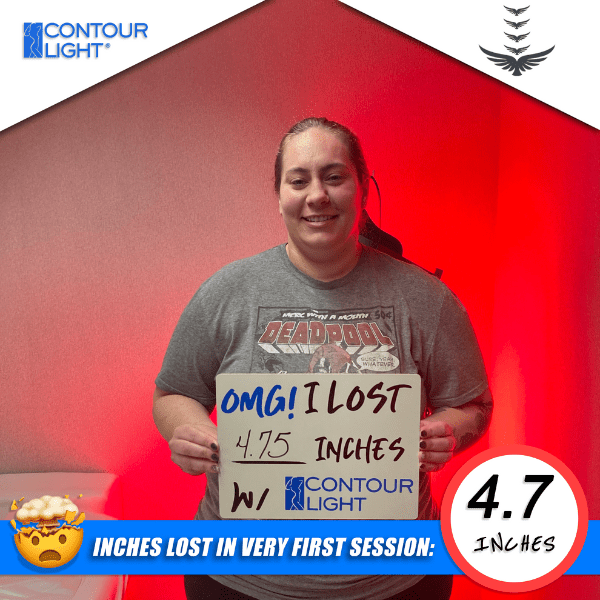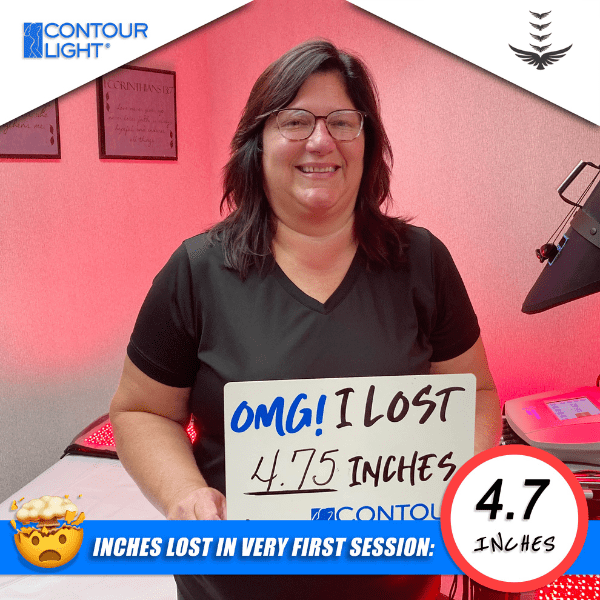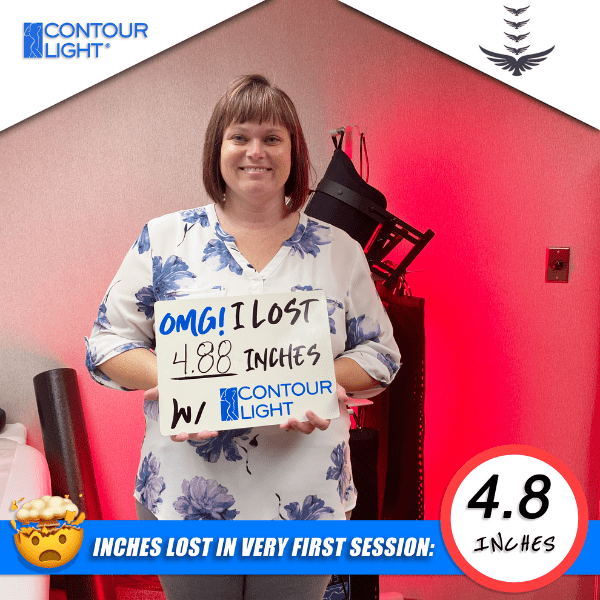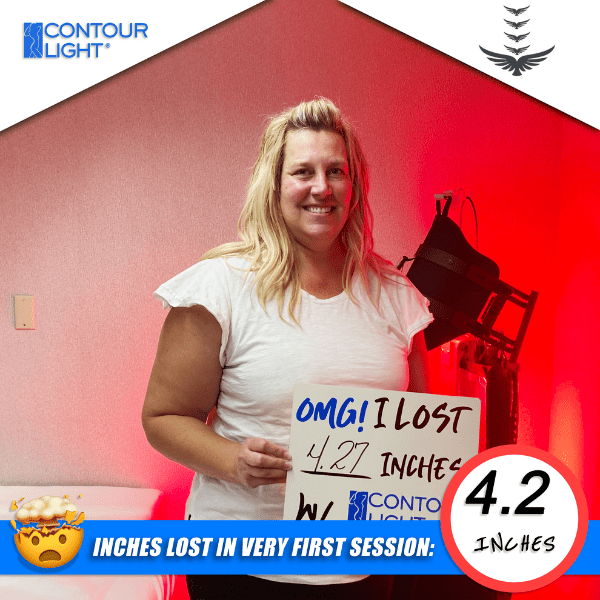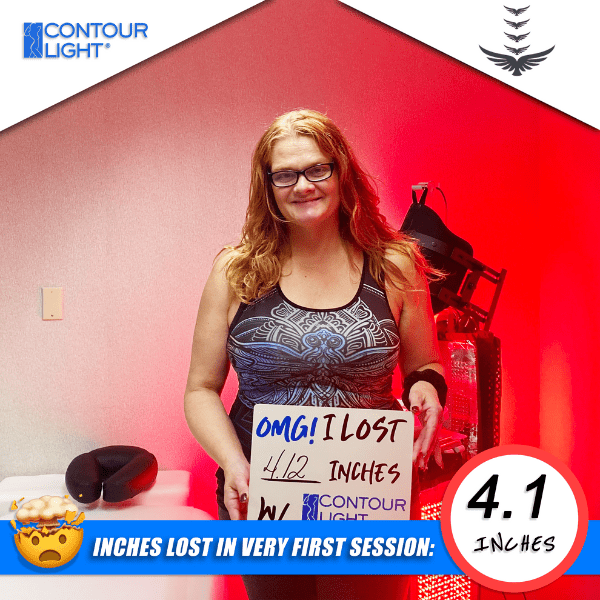 Many factors determine the number of inches of loss that an individual can lose safely. It is important to note that participation in this program can not guarantee a specific amount of weight loss, and results will vary for each individual. 
Contour Research has conducted a clinical study involving 118 patients that experienced an average loss of 2.49" per single session using Contour Light and the results are posted on ClinicalTrials.gov (REF #: NCT04451824) 
The Contour Light is FDA Cleared for use as a non-invasive dermatological aesthetic treatment for the reduction of the circumference of the hips, waist, and thighs, as well as for the temporary relief of minor muscle and joint pain, arthritis, muscle spasms, relieving stiffness, promoting the relaxation of muscle tissue, and temporarily increase local blood circulation.
WANT TO TRY Contour Light® RISK FREE & LOSE AT LEAST 2″ INCHES…GUARANTEED?
Complete the form to receive our $49 Special Offer.
Limited to the First 20 Responses!!
We Know This Comeback Is Personal!
Your Local Contour Light® Provider:
Hawk Nation Health Center
909 W. Main St. STE 2, Manchester, IA 52057
ALL TESTIMONIALS ABOVE ARE 100% REAL PHOTOS & VIDEOS COLLECTED FROM REAL-LIFE NEW PATIENTS AFTER TRYING CONTOUR LIGHT® - ANSWERS FROM PATIENTS WERE NOT SCRIPTED OR REHEARSED IN ANY WAY.
Contact Us | Legal Disclaimer | Copyright © 2023 Hawk Nation Health Center | Terms of Use | Privacy Statement
Results & treatment time may vary from person to person based on a variety of factors including the specifics of each individual's case that will be discussed with the doctor at the time of treatment.
This site is not a part of the Facebook website or Meta Platforms, Inc. Additionally, This site is NOT endorsed by Facebook in any way. FACEBOOK is a trademark of Meta Platforms, Inc.